The Management Team is led by the Project Coordinator, meets every month, and reports on general project progress to the Steering Board.


The Management Team organizes all board and review meetings, implements the decisions of the boards, and decides on matters concerning day-to-day operations.
The Project Coordinator is responsible for overseeing general project progress, including quality control of the deliverables. The Coordinator also ensures that the project plan and budget is followed, milestones are met, and the various teams are carrying out their assigned tasks. 
Our Training Coordinator is responsible for all issues related to network-level education and training of PhDs (WP4). For each workshop, an Organizing Committee is set up to plan the respective event.
Our two Industrial Exploitation Managers are responsible for guiding the results of the project towards exploitation and application in the industry.
Our Conservation Exploitation Manager is responsible for introducing the results to the conservation community to enhance and facilitate the technology's uptake by conservation practitioners. 
Our Ethics Manager is responsible for the active incorporation of ethical considerations into the project and technological design. This includes facilitating ethics workshops and considering dual-use issues (EU 428-2009).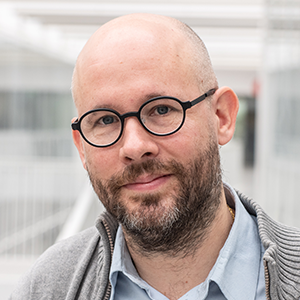 Ulrik Pagh Schultz Lundquist, Professor, University of Southern Denmark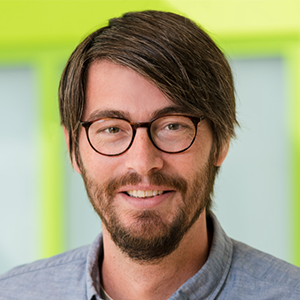 Benjamin Risse, Professor, University of Münster
Benjamin Risse is Full Professor and head of the Computer Vision & Machine Learning Systems (CVMLS) Group at Institute for Geoinformatics (University of Münster in Germany). His research focuses on the development of novel image analysis and visual computing techniques with a particular interest in sustainable deep learning algorithms for animal tracking and natural habitat reconstructions. Being involved in several national and international collaborations the projects are often conducted in interdisciplinary settings and the results are applied in fields like robotics, biomedical image analysis, VR applications and laboratory and wildlife animal monitoring.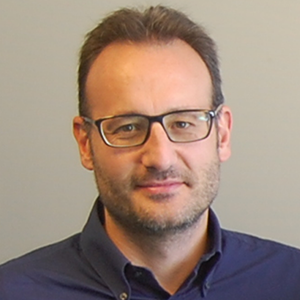 Industrial Exploitation Manager
Fabio Remondino, Professor, Bruno Kessler Foundation
Fabio Remondino is the head of the 3D Optical Metrology (3DOM) research unit at FBK – Bruno Kessler Foundation, a public research center located in Trento, Italy. He received a PhD in Photogrammetry from ETH Zurich in 2006 and the Italian habilitation to full professor in Geomatics in 2012. His main research interests are in the field of reality-based surveying and 3D modeling, sensor and data fusion and 3D data classification. He is working in all automation aspects of the entire 3D reconstruction pipeline for applications in the industrial, environmental and heritage field. He is author of more than 200 articles in journals and conferences, he organized more than 30 conferences, 20 summer schools and 5 tutorials. Fabio is currently serving as Vice-President of EuroSDR while he was President of ISPRS Technical Commission II and V (2012-2021) as well as vice-President of CIPA Heritage Documentation (2015-2019). He is currently involved in 8 EU projects.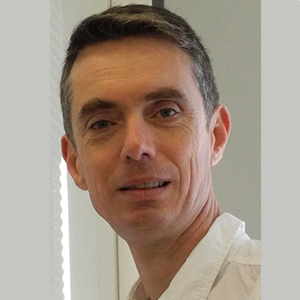 Industrial Exploitation Manager
Gwénaël Duclos, Ecology and Vision Engineer, WIPSEA
Gwénaël Duclos founded WIPSEA in 2013. As INSA Rennes computer vision engineer, he had worked for 15 years at Thomson Video Networks on real time digital video compression broadcast  systems. He discovered, during several conservation programs as eco-volunteer, that conservationists needed a software capable to analyse the big amount of images generated by new tools such as camera traps or UAVs. He, decided, in 2011, to perform a retraining to dedicate his know-how in computer vision to wildlife conservation. His Ecology MSc internship at Mudoch University Cetacean Reserach Unit enabled him to develop a software capable to count automatically cetaceans in images taken from a drone on the west coast of Australia. Back in Britanny, he created WIPSEA in march 2013. In July 2014, the obtention of public funds enabled him to hire Olivier, software engineer and Romain, PhD in image analysis domain. They, together, developped « Harmony », a deep learning software able to detect wildlife in photos. This software was used by Office Français de la Biodiversité (French Office for Biodiversity) to map sea turtles in Mayotte MPA and human activities impacts in Parc Naturel Regional du Golfe du Morbihan, with drones. In 2018, WIPSEA and its partner L'Avion Jaune installed a high resolution camera in a small plane to map all the New Caledonia lagoon in order to census Dugongs thanks to deep learning technics. Then they used two high resolution cameras in the context of SEMMCAPE and OWFSOMM R&D projects to cover the area observed by observers onboard the plane, in order to compare the two technics. The neural networks were adapted by Pierre Allain, to detect and classify marine megafauna (cetaceans and birds) biodiversity of French metropolitan coasts. This innovation is now offered as a service to marine protected areas ans offshore wind farms through a partnership with L'Avion Jaune and Cohabys, called PIXSEA. The next step will be the integration of this service with drones in the context of WildDrone EU project and Gwénaël will supervise one of the PhDs on this subject.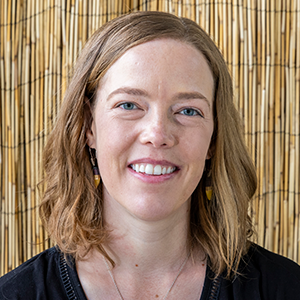 Conservation Exploitation Manager
Dr. Blair Costelloe, Max Planck Institute of Animal Behavior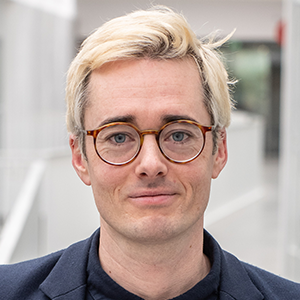 Dylan Cawthorne, Associate Professor, University of Southern Denmark
Dylan Cawthorne (PhD, MSc Product Design and Innovation, Bs Mechanical Engineering) is an Associate Professor at the Drone Center at SDU.  Dylan's aim is to support the flourishing of humans and nature through the development of ethically informed technologies.  Dylan's main area of research is using value sensitive design methods and ethical principles to develop and build prototype drones for humanitarian, public healthcare, search and rescue, and mapping operations.  Dylan is an activist engineer, member of the SDU Research Ethics Committee, part of the leader group for the Center for Culture and Technology, and a volunteer at Repair Café Odense and Engineers Without Borders Denmark.
(Visited 323 times, 1 visits today)